profile updated
on Nov 14
Leigh Riffel
Fort Lauderdale, FL, United States
Most recently Database Administrator at Nationwide Laboratory Services.
Being an Oracle DBA is an exciting position I have enjoyed for the last six years. As a developer with strong database development skills and close operation with systems administrators, the role of DBA was natural progression.
At both companies I have served as DBA for, I was the primary DBA for production, development and test databases. This included the aspects of design, installation, development, backup/recovery, and performance tuning. I supported hundreds of applications including a dozen websites, a 24x7 video streaming application, and a critical laboratory results interface.
My experience includes performing several migrations of OS, version, platform, and storage in addition to the day to day DBA responsibilities. I have worked on both Linux and Windows, 10g and 11g, physical and virtual, RAC and single instance, standard edition and enterprise edition, 32 bit and 64 bit, as well as local storage and SAN storage.
My first DBA position I left for non-work related reasons and my second due to a company downsizing and IT outsourcing initiative. Despite being the newest member of the IT team, I was retained for almost two years through massive layoffs.
Thank you for taking the time to read my information. I would be glad to entertain any questions you may have about my experience and capabilities.
Technologies
Likes:
oracle
sql
plsql
performance-tuning
oracle10g
oracle11g
database-design
database-queries
Dislikes:
lack-of-binding
database-agnostic
Database Administrator,
Nationwide Laboratory Services
October 2011 - September 2013
Responsible for two production and three development/QA Oracle databases across six boxes, the largest being an 11.2 RAC system with over half a terabyte of data.
• Automated the weekly refresh of the Development and QA databases converting the export/import to use Data Pump and altering the data skewing to be consistent between the Development and QA systems.
• Rewrote the backup procedures to use ASM saving the company money by not requiring Quest's Oracle backup plug-in.
• Recommended a function based index using less than 1K of space that reduced the duration of a query running 48 times a minute by 99.3% and the overall load on the production database by about 20%.
• Converted OEM jobs to Scheduler jobs during the transition period as the new DBA while the outgoing DBA worked with support on OEM issues.
• Did multiple patch set updates to 11g RAC database.
• Added Email Package to consolidate email handling and provide for transactional emails.
• Added Server Error Trigger catching thousands of unhandled exceptions every month. Created a report for developers to help them triage the exceptions.
• Installed and enhanced ILO (Instrumentation Library for Oracle) with several million runs a week instrumented.
• Assisted developers with producing and consuming XML data from Oracle.
• Transitioned primary RAC databases to cloud provider TriCore.
• Successfully proved the inadequacy of the initial cloud hardware.
Database Administrator,
Pensacola Christian College
June 2000 - July 2011
Employed at Pensacola Christian College (PCC) for 11 years and was the primary Oracle DBA for the last four. My responsibilities included managing the two primary production Oracle databases, a development database, several test databases, and an Oracle Enterprise Manager instance. I also assisted other areas with an additional seven production, development and training databases.
PCC is a liberal arts college with programs ranging from Nursing and Computer Science to Advertising and Mechanical Engineering. In addition, it is an umbrella company for A Beka Book, the world's largest Christian textbook publisher, and A Beka Academy, a home school program with over 30,000 students enrolled. In this environment the integration and database maintenance requirements were varied and challenging.
I completed many different migration projects including the following:
Upgraded from Oracle 10.2.0.4 to 11.1.0.7, 11.2.0.1, and finally to 11.2.0.2 in addition to numerous patches.
Migrated from internal storage to locally attached Dell MD 3000 storage, to an iSCSI EMC Clarion SAN, and finally to a Fibre Channel HP EVA. I also did planning for a migration to an EMC VNX 5500. I found out after I left that the IT manager implemented my storage configuration plan instead of his own.
Converted from 32 bit to 64 bit for both the database and the OS.
Moved databases from Windows 2003 to Windows 2008 R2.
Expanded from Standard edition to Enterprise edition with Diagnostics and Partitioning packs.
Moved all of the databases from stand alone servers to virtual machines on a VMware cluster dedicated for Oracle and later to VSphere.
Opened service requests with Oracle for issues ranging from parsing problems over database links under high load to SQL wrong results issues. Many of these required creating complex test cases to reproduce elusive problems.
Making full use of the features Oracle provides has been one of my goals. Some features I have implemented include Native Compilation, Services, Profiles and Resource Manager. Some features I have introduced to the developers providing demonstrations and specific guidance in their use include function based indexes, virtual columns, index organized tables, analytic functions, wallet based authentication, and index compression.
Although I would not consider myself a system administrator, I have fulfilled that capacity for Oracle Servers. Not only was I responsible for all installation and configuration, but also I was hands on when it came to hardware upgrades. When VMware was introduced I worked closely with the VMware Administrator and was fully responsible for VM prioritization, VMotion, and performance monitoring. These tasks along with my programming background give me good insight into the limitations these other areas have and allows me to provide solutions that make their tasks easier without causing problems for the database.
Oracle Certified Professional (Database OCP),
Oracle University
2011 - 2011
Took an Oracle class on Data Warehousing and passed three different tests to meet the requirements for a "Database 11g Administrator Certified Professional" (OCP) certification.
Oracle Database SQL Certified Expert,
Oracle University
2010 - 2010
PL/SQL,
OPP2009 Conference
2009 - 2009
Attended OPP2009 a PL/SQL conference. As the DBA I wasn't responsible for implementing most of what I learned at the conference, but I was charged with disseminating the knowledge to the developers.
Oracle Database 10g Administration, Backup, Recovery & Server Tuning,
Learning Tree
2007 - 2007
Completed two weeks of in person training from Learning Tree.
B.S. Computer Science,
Pensacola Christian College
1996 - 2000
I graduated Cum Laude (3.51/4.00) from Pensacola Christian College with a Bachelor of Science in Computer Science and a minor in Mathematics. My classes were mostly programming and general knowledge. I did have a database class, and my senior design project required designing and using a database for a student registration system. I also took several business related classes such as Accounting and Oral Communications in the Professions.
Reading,
Self Study
2007 - Current
Although formal training has helped, most of what I know comes from reading and experimenting on what I read, including the following:
1 more
Certifications
Oracle Certified Professional (OCP)
2011 - 2013
Oracle Certified Associate (OCA)
2011 - 2011
Oracle Certified SQL Export
2011 - 2013
Stack Exchange show all
Last seen 4 days ago

Website for Florida Keys construction company.

Fort Lauderdale Baptist Church is the independent, fundamental, Bible believing church in the Fort Lauderdale area where God's Word is magnified above all.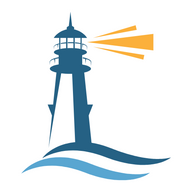 Marathon Baptist Church is the independent, fundamental, Bible believing church in the Marathon area where we are Living the Living Word.
UPDATE 2011-05-25 11:00 EDT
30-90 minutes according to Oracle's Best Practices for Upgrading. This is about the closest estimate you will get given all the unknowns in this situation.
Tools
Tandy 386 SX with 4MB
Notepad++
Background
Projects and links
Some of my recent work includes the following:
Installing 11.2.0.2 patches.
Coordinating the Oracle side of a Doubletake replication failover to a disaster recovery site.
Creating a job system independent of Oracle Enterprise Manager.
Creating a series of PL/SQL procedures to notify programmers to situations that need their attention such as invalid objects, un-indexed foreign keys, objects on live only, and use of obsolete common calls.
Wrote a procedure to find candidates for index compression and notify developers accordingly.
In addition to StackOverflow I have participated in ServerFault and SuperUser. I also contributed to the Stack Exchange 1.0 site OracleOverflow, but when I saw that it wasn't gaining much traction I created the StackExchange 2.0 site Oracle Databases. I also joined the Database Administrators proposal and since the latter went live first, the former was closed as a duplicate. My reputation on the site puts me among the top ten users and #1 for the Oracle tag.
I designed and maintain two web sites on the side for free - http://lauderdalebaptist.org and http://mbcdothan.org.
Background
I started working as a programmer for Pensacola Christian College before graduating. Initially my work was in C++ and ASP web development, but I was soon transitioned into CTI (Computer Telephony Integration) responsibilities. As the IVR (computer phone system) programmer I was responsible for the programming and maintenance of 72 lines handling nine distinct call flows for four different companies. During this time I converted the system from retrieving screen scraped data from a mainframe to getting the same data from Oracle materialized views. I also converted the entire system from doing application side logic and SQL to doing server side queries and logic in PL/SQL.
Other CTI responsibilities included writing an application to insert call detail data from a Nortel PBX into Oracle. The system included multiple computers gathering the data and a series of PL/SQL programs to bill students. I was also responsible for a contact center software for a 300 seat call center for which I wrote an integration application to pull real time multicast data into Oracle for use on the automated phone system and an application for the agents desktop to display the information. For the Faxserver I changed its back end logging from Access to Oracle.
A few other projects I worked on include caching Active Directory users and groups in Oracle, switching their Seapine TestTrack product from a proprietary back-end to an Oracle back-end so we could integrate their data with our existing data. This involved creating some functions, views, and materialized views used for some Crystal reports.